2Feb2022
Public Speaking – The Old 'Soft Skill' of the Future
Have you ever thought about where we would be without our ability to speak? Though we take it for granted, it explains much of what we have achieved as a race and continues to be the core skill driving human progress. In these times of fast change, one thing that will not change is the importance and unique utility of oral communication.
Are Professional Speakers Still Needed?
Many believed that the advent of the pandemic would kill the need for professional public speakers. Numerous speaker bureaus from around the world let go of their staff to wait for "better times". As it turned out, even though people were stuck at home and couldn't listen to them in person, they longed to hear from professional speakers. Virtual oral communication became a new and thriving channel for an old skill.
Additionally, the fact that effective speaking is critical to corporate success, still holds true today. It is what drives the level of understanding, the ability to recall, the likelihood to believe, and the desire to act in all organizations. It is a core personal skill and a major corporate tool for growing businesses.
What Type of Speakers Are in Demand Today?
Over the past few years, and especially during the pandemic, we have seen a sharp increase in the need for external speakers to assist companies in implementing significant changes and transformation of their businesses.
Similar to the themes of the upcoming Business Forum Group events, the word sustainability has been a recurring theme in almost every event we have been involved with. Speakers with new insights on how to strengthen and develop organizational culture have also been popular as well as speakers providing new tools to map out the future.
Furthermore, speakers with high energy and a positive vibe have been a welcome breath of fresh air during these challenging times. The combination of the speaker's ability to inspire, educate, and also entertain has been more important than ever. The added twist of new technologies has given speakers new and innovative tools to reach increasingly international audiences from their newly constructed virtual studios.
Interested in Taking the Next Step Towards a Speaking Career?
These past two years have also accelerated our mission to find talented and relevant speakers, and also to help them develop their speaking skills. This is exactly why we decided to partner with the Business Forum Group's Speaker Contest. The contest applications are now open to anyone, anywhere in the world until 6 February. The winner of the contest gets to speak to thousands of business leaders and gets a 70,000€ speaking fee for the work.
We at MySpeaker have utilized AI technology to develop a new platform called MySpeaker Rhetorich. With this new platform, we will help the contestants to get to the next level. In fact, this will be the first time in history that AI technology is used in a speaking contest.
So, this is my shoutout to all aspiring keynote speakers: use this tremendous opportunity and apply now!
---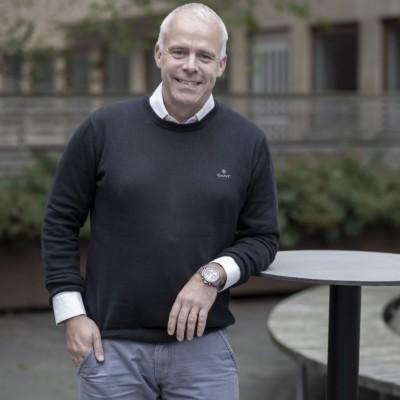 Johan Sjöstrand is the CEO of MySpeaker, the fastest growing speaker bureau in the Nordics. MySpeaker has partnered with Business Forum Group in the mission to find the next rising speaker to step on stage at Nordic Business Forum, Oslo Business Forum, and Amsterdam Business Forum in September 2022. Applications for the Business Forum Group speaker contest are open to everyone until 6 February 2022. Read more and apply!