14Mar2023
Introducing the Speaker Contest Semifinalists – Part 4
It won't be long before we find out the finalists of Speaker Contest 2023! But before we can announce the finalists, we still have two semifinal sessions coming up this Thursday, the 16th of March.
We already introduced the contestants of the morning session. Here are the final six semifinalists of this year, who will give their speeches at 14-16 EET on Thursday!
Rob Janssen
Perception Designer | Congress Speaker | CEO Coach | Film Director
"First of all, I would like to congratulate all my fellow semi-finalists and thank you and the organization for the unique opportunity you have given me.
I feel very honored to be able to participate in this and I am also very motivated to give the audience a special and intense experience.
Hereby my motivation to the topic and my participation. Also included is another photo for further use. I wish you lots of energy, fun and inspiration to take this contest to the next level!"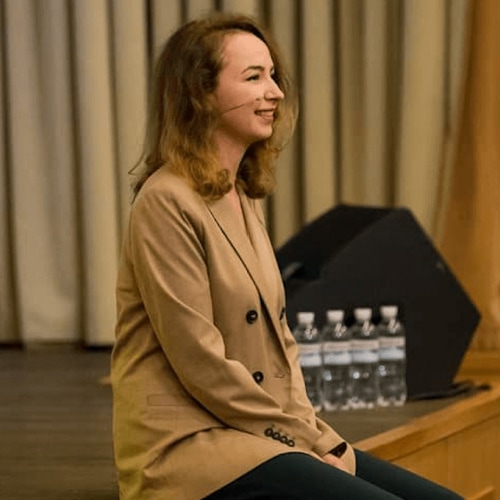 Tanya Orlyk
Reading consultant for people and companies | Speaker | Forbes Ukraine 30 under 30
"Reading books seems almost too old, plain and good for its own good. I love to serve as a gentle disruptor that challenges the way we view reading.
The reading habit brings profound change to ecosystems – be this system a personality, a family, a community or a business. I am very excited about the match of this topic with the bigger topic of Change and the audience of the Forum.
This is actually my 3rd time applying for the Speaker Contest. I joke that I am going to participate as many times as I am permitted to because I learn a lot in the process. This time I feel alert as an athlete and I practice as much."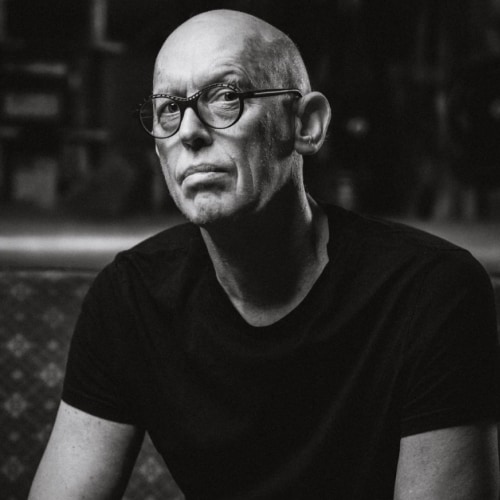 Peter Hoogland
Cultural Strategist | Behavioural Researcher | Podcast Producer | Keynote Speaker
Peter's keynote is partly connected to his work as a cultural strategist. He will be telling us a story that aims to make people aware of how to deal with what is coming at us: certain uncertainty and predictable unpredictability.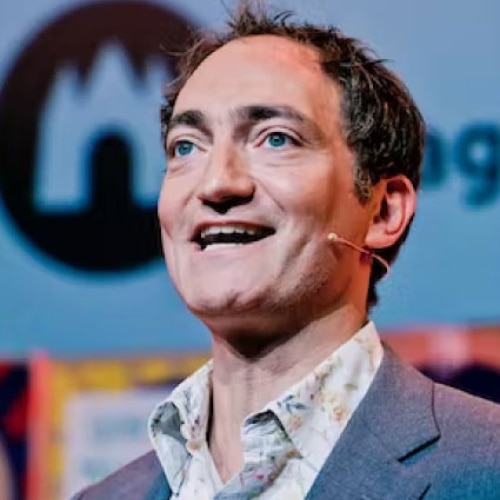 Pep Rosenfeld
Event Host | Keynote Speaker | Leadership Trainer | Comedian | Co-Founder of Boom Chicago
Pep Rosenfeld is known as a speaker, host, and comedian, and many have seen him on the Nordic Business Forum stage before. His passion is using humour to make business better, which we will undoubtedly see in his keynote. Pep will give a speech titled, "They Should've Made Me Sign an NDA: Leadership Lessons from 20 Years of Hosting Business Events". He will be telling us what he has learned from seeing leaders, speakers, and companies in action during the two decades he's been hosting business events around the world.
Robyn Bolton
Corporate Innovation Expert | Experienced Intrapreneur | Consultant | Speaker
"I'm a rebel and a realist, which is a fancy and far more fun way of saying that I've spent my career in corporate innovation so I know how hard it is but I can't stop asking questions, pushing boundaries, and believing in the impossible. I was part of the team that developed and launched Swiffer, a $1B brand for P&G, and worked for Clayton Christensen, father of Disruptive Innovation, as a Partner at his firm. Now I'm the Founder & Chief Navigator at MileZero where I work with leaders of $100M+ revenue companies to help them confidently use innovation to drive sustainable growth.
The Innovator's Dilemma came out nearly 30 years ago, transforming innovation from a niche activity pursued by a few into a corporate mission pursued by individuals throughout organizations. Yet nothing has changed. Despite hundreds of books, thousands of consultants, and millions of articles dedicated to the why, why, and how of innovation, the success rate of corporate innovation remains stubbornly low. Why? Using my 20+ years experience across dozens of industries and 4 continents, I set out to find an answer."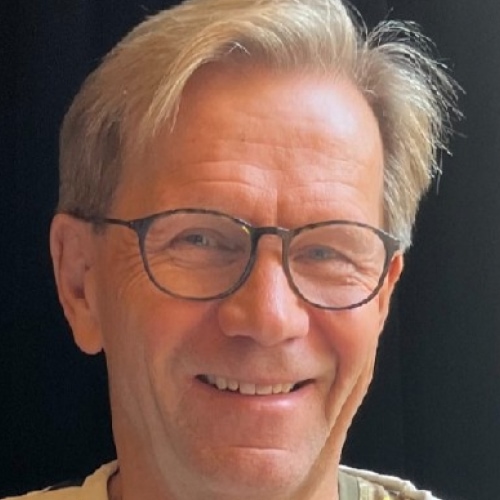 Harald Kjellin
Lecturer | Management Consultant
"I am so grateful for getting this opportunity to test both myself and the value of my message. I deeply believe it is time for humanity to decide how we want to adjust to a world of artificial intelligence.
If I make it to the final this would change the direction of my future. Even if I am outcompeted by other skilled speakers, this competition has given me a chance to get my act together. I prepare for the event by trying to find out how I can present my message to make it useful for the listeners."
---
A special shoutout to our Speaker Contest partner MySpeaker! The semifinals will be hosted at their studio by their very own André Noël Chaker, an award-winning speaker, trainer, and Chairman of the Board at MySpeaker.
MySpeaker also offers their innovative Rhetorich coaching to all of our semifinalists to help them on their speaker journey. Rhetorich is a coaching method that utilizes AI tools and world-class trainers. What an amazing opportunity for our contestants!